Skydio 2
Breakthrough Intelligence. Impossible Video.
Contact Us
The drone you've been waiting for, powered by the technology of the future.
A kit for everyone
Choose the kit that's right for you.
hands-on or hands-free
Fly autonomously, or take control.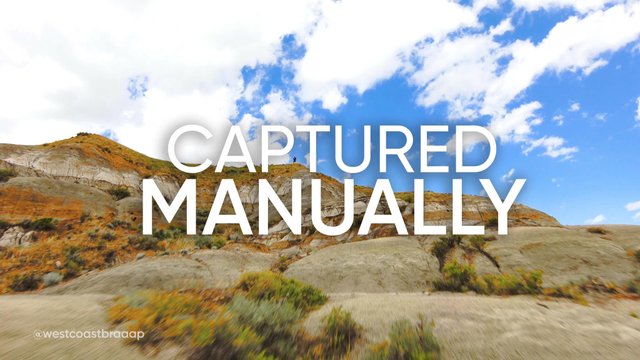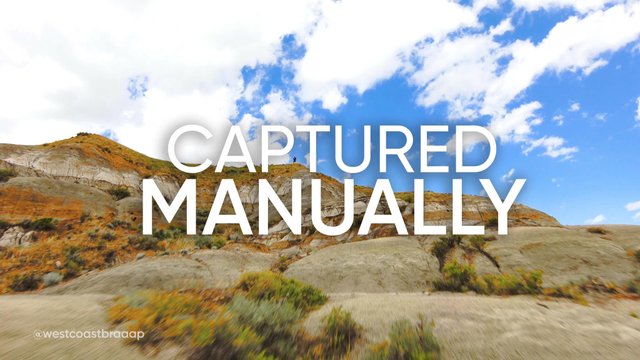 Real-time autonomy comparison
Impossible Video, Now Possible.

Introducing
Three Ways To Fly
Skydio 2 Photography
12MP RAW photos and high-quality 4k still frames.
Want to share the best moment from your flight? Export incredible still frames from the Skydio app for easy sharing.
Searching for the perfect angle for your shot? Snap stunning RAW photos in Photo Mode for complete control.
Technology Foundation
The most advanced flying AI on the planet.
Sees in every direction with six 4k cameras.
Utilizing 45 megapixels of visual data from six 200 degree color cameras, Skydio 2 can see in every direction with unprecedented resolution and clarity. This is the foundation of trustworthy autonomous flight.
Thinks fast with 256 NVIDIA® processing cores.
At the heart of Skydio 2 is the NVIDIA Tegra TX2, the fastest, most power-efficient embedded AI computing device available, capable of 1.3 trillion operations a second. Skydio 2 is the most advanced flying supercomputer on the market.
General
Size with battery
223 x 273 x 74 mm (l x w x h)
Size Without Battery
223 x 273 x 43 mm (l x w x h)
Size Of Included Hard Case
297 x 255 x 65 mm (l x w x h) (case fits: drone, spare propellers, charging cable, and either 2 batteries or 1 battery and 1 wall adapter.)
Weight (With Battery)
775 g
Max Flight Speed (Sea Level, No Wind)
36 mph (fully autonomous)
Max Wind Speed Resistance
25 mph
Max Service Ceiling (Above Sea Level)
15,000 ft density altitude
Max Flight Altitude (From Control Device)
1,640 ft
Operational Temperature Range
-5°C to 40°C
Autonomy System
Main Processor
NVIDIA Tegra X2 SOC
GPU
256-core NVIDIA Pascal™ GPU
CPU
Dual-Core NVIDIA Denver 2 64-bit CPU Quad-Core ARM®-A57 MPCore
Obstacle Avoidance Coverage
Omnidirectional and above/below Super fisheye lenses for 360° view
3d World Model Update Rate
> 1 million points per second
World Model-To-Action Update Rate
500 iterations per second
Onboard Ai
9 custom deep networks used in flight
User-Selectable Subjects For Tracking
People and motor vehicles
Object Tracking And Identification
Up to 10 simultaneous objects of interest
Calibration
Automated online calibration of lens parameters, camera rotations, wind speed, and air density
Cinematic Skills
Motion Track (relative to subject motion) Fixed Track (relative to absolute orientation) One Shots (dronie, rocket, boomerang, and vortex) Cable cam (single pass, looping, or track)
Wireless & GPS
Range To Phone (Line Of Sight, Ideal Conditions)
200 m
Range To Beacon (Line Of Sight, Ideal Conditions)
1.5 km
Range To Controller (Line Of Sight, Ideal Conditions)
3.5 km
Operating Frequencies
2.4-2.483 GHz 5.18-5.24 GHz 5.725-5.85 GHz
Channel Width (Standard Wifi)
20, 40, and 80 MHz
Channel Width (Skydio Link™)
5 and 10 MHz
Gps Satellite Constellations
GPS and GLONASS
Primary Camera System
Sensor Type
Sony IMX577 1/2.3" 12.3MP CMOS
Sensor Active Pixels
4056 (H) x 3040 (V)
Lens Focal Length
20mm (35mm format equivalent)
Lens Depth Of Field
1m - ∞
Shutter Speed
electronic shutter 1 to 1/1920s
Iso Range
video 100-3200 photo 100-3200
Exposure Control
-2.0, -1.5, -1.0, -0.5, 0, 0.5, 1.0, 1.5, 2.0
Image Signal Processor
Qualcomm QCS605
CPU
64-bit octa-core Kryo™ 300
Resolution And Modes
3840x2160 30 fps 3840x2160 60 fps 3840x2160 48 fps 3840x2160 24 fps 1920x1080 120 fps 1920x1080 60 fps 1920x1080 30 fps
Video Format
MPEG-4 (AVC/H.264, HEVC/H.265)
Still Resolution
4056x3040 (12 MP)
Still Formats
JPEG, DNG (RAW)
Still Modes
Single, Interval
Storage
Removable Micro SD Card UHS Speed Class 3 / V30
Stabilization Mechanical Range
pitch ±124°, roll ±120°, yaw ±12.5°
Pitch Controllable Range
-110° to +45°
Navigation Camera System
Configuration
6x cameras in trinocular configuration top and bottom
Sensor Type
Sony 1/3" 4K color CMOS
Environment Coverage
True 360°
General
Size
64.5 x 121.6 x 38.8 mm (l x w x h)
Energy Capacity
4280 mAh (48.79 Wh)
Maximum Charging Voltage
13.05 V
Operational Temperature Range
-5°C to 40°C
Charging Temperature Range
0°C to 35°C
General
Battery Capacity
1460mAh 3.8V
Battery Life (Active)
3 hr
Usb Ports
USB-C (charge and data)
Operational Temperature Range
-5°C to 40°C
Control Options
Drag and drop positioning Adjust tracking azimuth Adjust tracking range Adjust elevation Initiate One Shot Stop and hover
Wireless & GPS
Range (Line Of Sight, Ideal Conditions)
1.5 km
Operating Frequencies
2.4-2.483 GHz 5.18-5.24 GHz 5.725-5.85 GHz
Channel Width (Standard Wifi)
20, 40, and 80 MHz
Channel Width (Skydio Link™)
5 and 10 MHz
Gps Satellite Constellations
GPS and GLONASS
General
Size Folded
94 x 153 x 71 mm (l x w x h)
Size Unfolded
153 x 153 x 117 mm (l x w x h)
Operational Temperature Range
-5°C to 40°C
Live Streaming Resolution
HD 720p
iOS And Android Supported Mobile Devices
iOS and Android screen size up to 6" and tablets with optional adapter
Battery Life
2h30 (Android) 5h30 (iOS)
Battery Capacity
2500mAh 3.6V
USB Ports
USB-C (Charge and Data)
Design And Manufacturing
Parrot SA
Wireless & GPS
Range (Line Of Sight, Ideal Conditions)
3.5 km
Operating Frequencies
2.4-2.483 GHz 5.18-5.24 GHz 5.725-5.85 GHz
Channel Width (Standard Wifi)
20, 40, and 80 MHz
Channel Width (Skydio Link™)
5 and 10 MHz
Gps Satellite Constellations
GPS and GLONASS